Fighting Spirit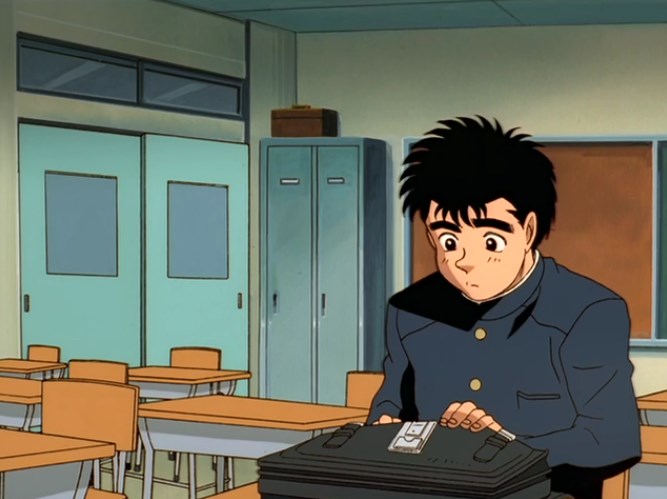 Review: I watched two seasons of this serial and almost watched the third. I do not think I will look next and say why. I must say that the graphics are very good in all seasons. However, due to the peculiarities of the graphics, I constantly confused Ichirou Miyata with Tatsuya Kimura (they are the same!). Anyway, there are quite a few different characters in the anime. All of them are quite interesting. But this does not apply to opponents with whom the main characters fought in the ring. The creators of anime constantly wanted to create a drama, revealing the history of the formation of a rival by a boxer. They squeezed the drama out of emptiness and it's pretty wretched. Violet Evergarden had the same problem. Stories about an unhappy childhood and a sick mother no longer work without additional dramatization. There are fragments of romance in the anime, but love line do not develop more strongly than in Naruto (It is not a problem for me).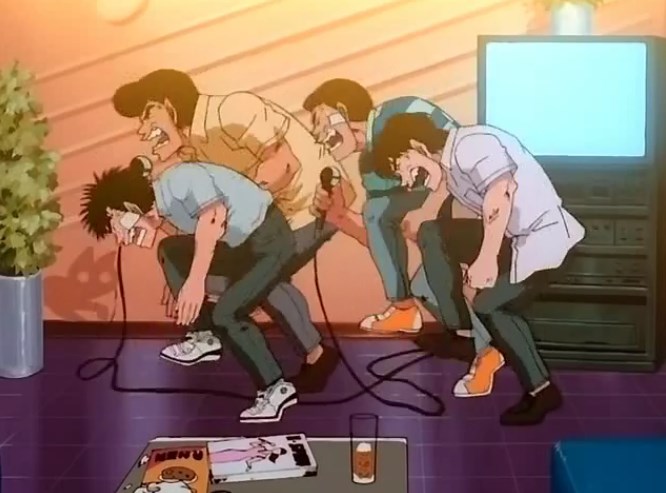 There are a lot of different jokes and comedy tricks in the anime. I will not say that I was funny. I generally rarely laugh. But these jokes are quite appropriate, everything is in order with humor in the anime.
I already talked about my complaints about the characters. The reason for leaving this anime was the unbearable characters of the third season. They are exposed by mercantile, bloodthirsty and antisocial people. Half of them are former bandits and hooligans. I do not want to look at characters with disabilities in intellectual and mental development. It is unbearable.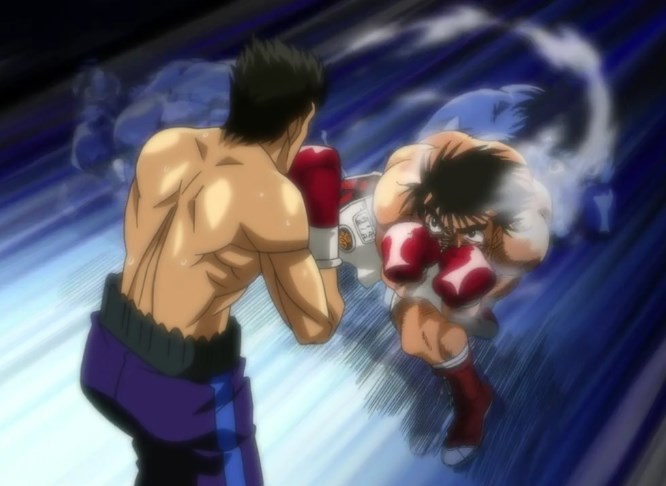 However, the fighting scenes in this anime are excellent,as well as scenes of grueling training of boxers. Writers can be praised for this. I was damn interested in watching the battles Ippo Makunouchi and his friends. The attached screenshot shows the so-called Dempsey's rotation. This animation has always amazed me, it is very beautiful.
By the way, in the anime they demonstrate an increased interest of the media in what is happening in boxing. It always seemed to me that journalists is wathcing by boxing very superficially. I don't know how it really is.
Verdict: normal work in the genres of sports and syonen, but the scriptwriter's imagination is not enough for ALL the characters.
The Good
Great demonstration of the sport from the inside
Boxing fights
Humor
Characters improvement over time
The Bad
Unsuccessful dramatization
Silly characters
<--- Main Page