Gonin
Cast
Takeshi Kitano, Koichi Sato, Masahiro Motoki, Jinpachi Nezu, Kippei Shiinadir. Takashi Ishii. 1995, Japan
Plot
The owner of the disco club, Bandai, has a debt to the yakuza and he needs to find money extremely quickly. Bandai found four same people that also want to earn money. They robbed the yakuza and seize 100.000.000 yen, however, the mafia employed two killers to punish that team.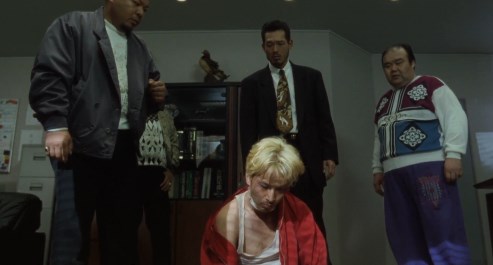 Review
And no, that is not a short synopsis of Lock, Stock and Two Smoking Barrels. The film I am reviewing today was created two years before Guy Ritchie's movie. It begins from a vague meeting with characters and I was going to turn this off, but camera work and acting made me continue watching.
At first, I thought that it was a rather convoluted half-underground film, but then it became clear that this crime action movie very definitely conveys the style of Takeshi Kitano. The heroes engage in pointless firefights in the same way, but this stupid war game tires the heroes. Both sides of the conflict proclaim: "I'm tired!" One of the heroes passionately wants to take revenge on the offenders, but instead, being exhausted, he simply lies down on the pier and falls asleep.
The rational choice of the director was to invite to the filming Takeshi Kitano, who plays the role of one of the killers.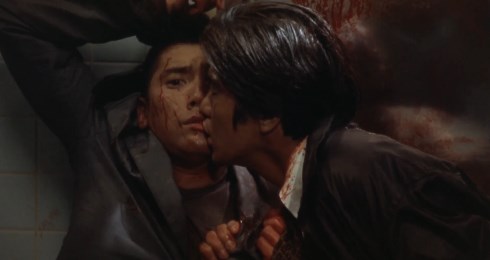 Conclusions
Although this film is imbued with the atmosphere of early Kitano that I already recognized, this work was able to provide its own style through editing and camera work. This is definitely not the most interesting film about the yakuza, but nevertheless a worthy representative of this genre.
<--- Main Page