A Scene at the Sea
Cast
Claude Maki, Hiroko Oshima, Sabu Kawahara, Susumu Terajimadir. Takeshi Kitano. 1991, Japan
Plot
Shigeru, a deaf young man whose job is to collect garbage with a collection vehicle, finds a surfboard with a chipped tip and takes it home. He becomes determined to learn how to swim and invites his friend, who also plans to surf, to the sea.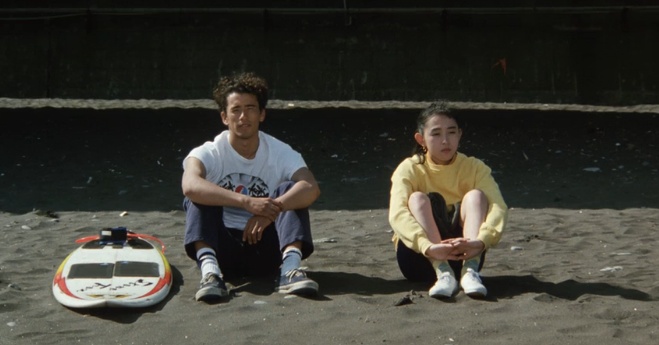 Review
So, Kitano is known for his brutal criminal cinema. And each film which differ from these setting has a great interest for me.
In the present case director made unusual piction, camera caught many view of the natural. This film don't have interest conversations, etc. In an early career of Takeshi Kitano were only two works that so much stands out among other films, I mean A Scene at the Sea and Getting Any?, the second is great too, despite what not everybody would agree with this point of view. By the way, in present work Kitano didn't appeared that pretty remarkable
The main hero, Shigeru the garbage collector, shows his ability to surfing and shortly successfully had taken part in a competition.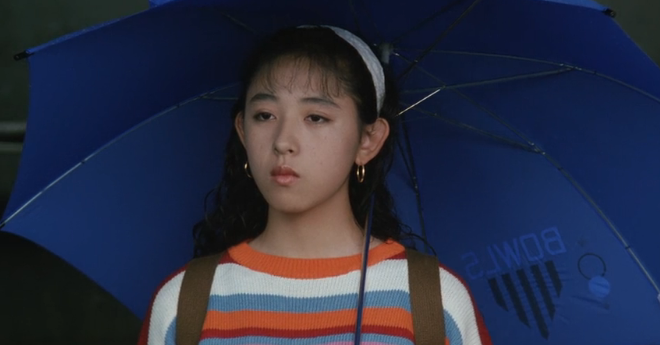 Shigeru has friend, Takako. She is not deaf, but, although, she is not much wordy. The Loveline in the film not so long, it just contains a few pictures of interactions between both. Pay attention to the scene where Shigeru tries to find out what is happening with Takako who stopped coming to the beach — it is so cute. And still without many words.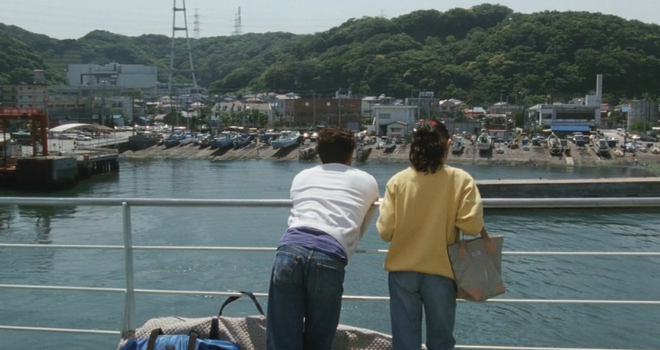 This film became the first Joe Hisaishi's work with Kitano in the role of composer. I can't say nothing else, this music the same as in any Japanese film of 90's. I also say A Scene at the Sea is probably one the most humorous films of Kitano at least in his early art. I guess you will notice it when will watch. By the way, these two jerks is a recurring motif in a number of fims. The same thing I saw in Kids Return which was released in 1996.
Conclusions
The A Scene at the Sea has unbelievable gorgeous views of nature and waters. Many cadres including beautiful forests, tiny figure silhouettes of people, etc. And the story is not that important in this case. You, first of all, should take note of slight cute scenes.
<--- Main Page